posdne
50% OFF !!!
2020 Fresh Food New Idea - Creative Food Preservation Tray
Free Shipping
Cash On Delivery
Free Shipping

7Days Free Return & Exchange
BUY NOW
2020 fresh food new idea, magic elastic fresh tray, can keep your food fresh for a long time. Black science and technology elastic film is adopted to resist pressure and puncture impact, so as to reach the reusable level. Very creative buckle design, easy to use, firmly lock food, prevent overflow. Suitable for home life, camping, party, etc.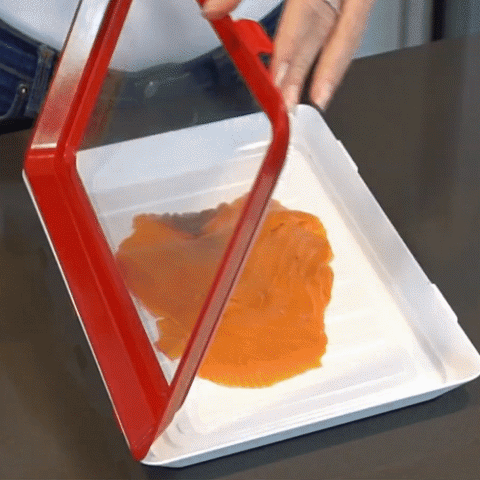 --Suitable for refrigerating cabinets, small refrigerators, and other facilities.
--Multiple overlaying, saving space and more convenient.
--High-quality material can be reused after cleaning.
--The buckle design makes it easy to seal food.
--Keep your food fresh for a long time.
Features
Magic technology elastic film, environmental protection, anti-pollution, convenient cleaning. Reusable, from now on refuse to use disposable plastic packaging and plastic bags. Protect the environment and the health of your family. 
High-quality materials, with a certain degree of resistance to penetration and compression, so as to achieve the perfect sealing of food.
Very creative design, elegant appearance, suitable for all occasions, whether it is to carry out or party use, is a great choice.
SPECIFICATIONS:
Preservation layer material:

 Advanced elastic film.
Tray material: 

environmental protection PP.
Color:

 Red&White.
Weight:

 260g.
Recommended Commodities
After-sales Service
ID:19882055

trauisynfupt@gmail.com
About shipping method
Support cash on delivery + free postage + seven days no reason to return! If you have any questions about receiving the goods, please contact our online customer service! You can also contact trauisynfupt@gmail.com at any time. Please also attach your name and contact information and order number in the mail, so that we can promptly handle it for you, I wish you a happy shopping! ! !
About delivery time
After the order is successfully placed, we will arrange the goods according to the order of the order. The distribution period is about 3 working days, and the general arrival time is about 7 working days.
How to apply for a return
Return due to quality reasons: Within 7 days from the date of receipt of the goods, send an email to trauisynfupt@gmail.com to the after-sales service center. The customer service will accept the application within 1-3 working days after receiving the mail. Your request.
Return process
Confirm receipt - apply for return - customer service review - user return goods - warehouse receipt inspection - return exchange review - refund / exchange;
Please specify the order number, name, and phone number.
How to cancel an order
To cancel the order, you need to send an email to the after-sales service center and indicate the relevant reason. The content of the email should indicate your order number, name, and phone number.